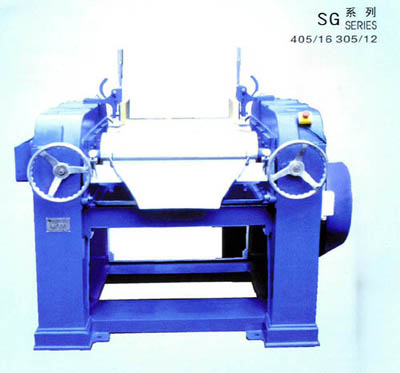 Features:
(1) Roller surface is made of double-metal cold
and hard alloy and is of high rigidity,
anti-shock, and great endurance.
(2) Transmission system: multi-line chain wheel,
soft starting, allows high transmission
effect, stable running and noiselessness.
(3) Manual operating differential speed adjusting
roller allows simple and correct adjustment.
The overload prevention device is safe and
reliable.
The standard configuration is manual, water-cooling and horizontal setting. If you need any special function such as heating system, you can place an order marking your requirements on it.
The roller is made by double-metal cold and hard alloy, and is not suitable for the grinding of corrosive materials.
Parameters above listed are those for standard delivery. Please notify us the details and date of delivery if you have any special requirements.
According to our policy of constant improvement and innovation, we reserve the right for making modification and interpretation to the data above listed.